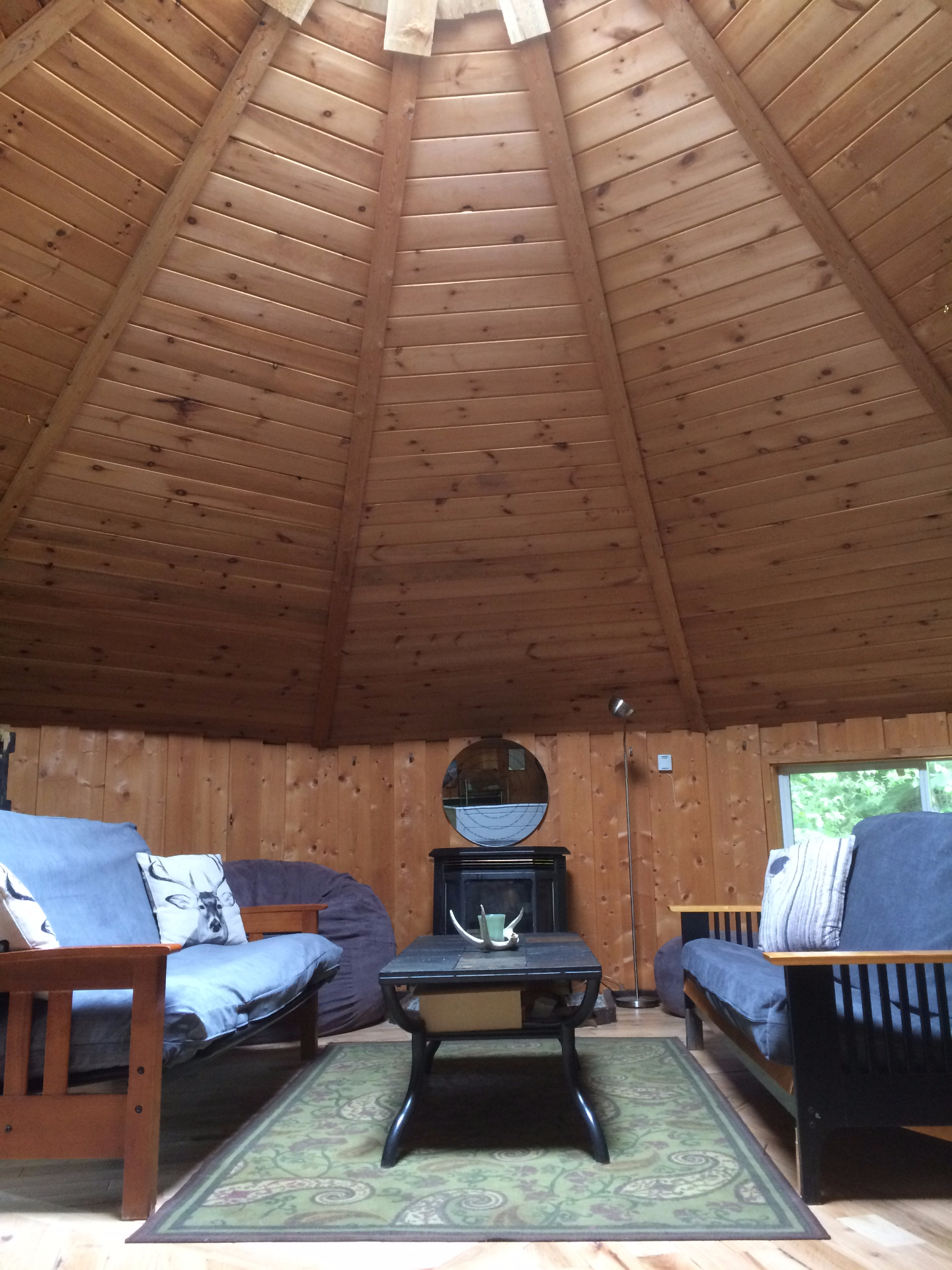 This is the most popular and deluxe yurt right on the main site. It is an intimate one room yurt that can sleep up to 9 people. The yurt has electricity and is heated with a wood pellet stove the keeps the place nice and warm. There are 3 double beds and 3 single beds, you need to supply your own bedding. The yurt has a well stocked kitchen area, with all the pots pans dishes, a dining and living area. There is a propane stove for cooking and a Bbq. There is also a wood fired pizza oven close by. Water is provided for cooking and cleaning. There are also tea lights, matches, toilet paper, dish towels and soap provided. The wood fired Sauna is a short walk so bring along your towel.
We have 20 km of trails outside your door which you can explore all year round on skis, snowshoes, on foot on on your bike. Take advantage of our complimentary canoe on Camp lake or rent a kayak($30) and explore some of the larger bodies of water around. We try to keep an ice rink maintained during the winter months. We offer bike rentals ($25) which can be used on the trail or just to get you to the closest swim spot. In the winter we offer snowshoe rentals. ($10)
Cost: $150.00/night minimum charge or $30/person/night plus HST whichever is greater.
$135/night for couples only
We require a 2 night minimum stay, 3 night minimum on long weekends
A 50% non refundable deposit is required upon booking.
We do not accept credit cards, payments can be made by e-transfer and with cash or cheque when you are here.
Check in time is 4pm and check out time is 11am.
Pets are welcome, there is a $10/night plus HST fee.