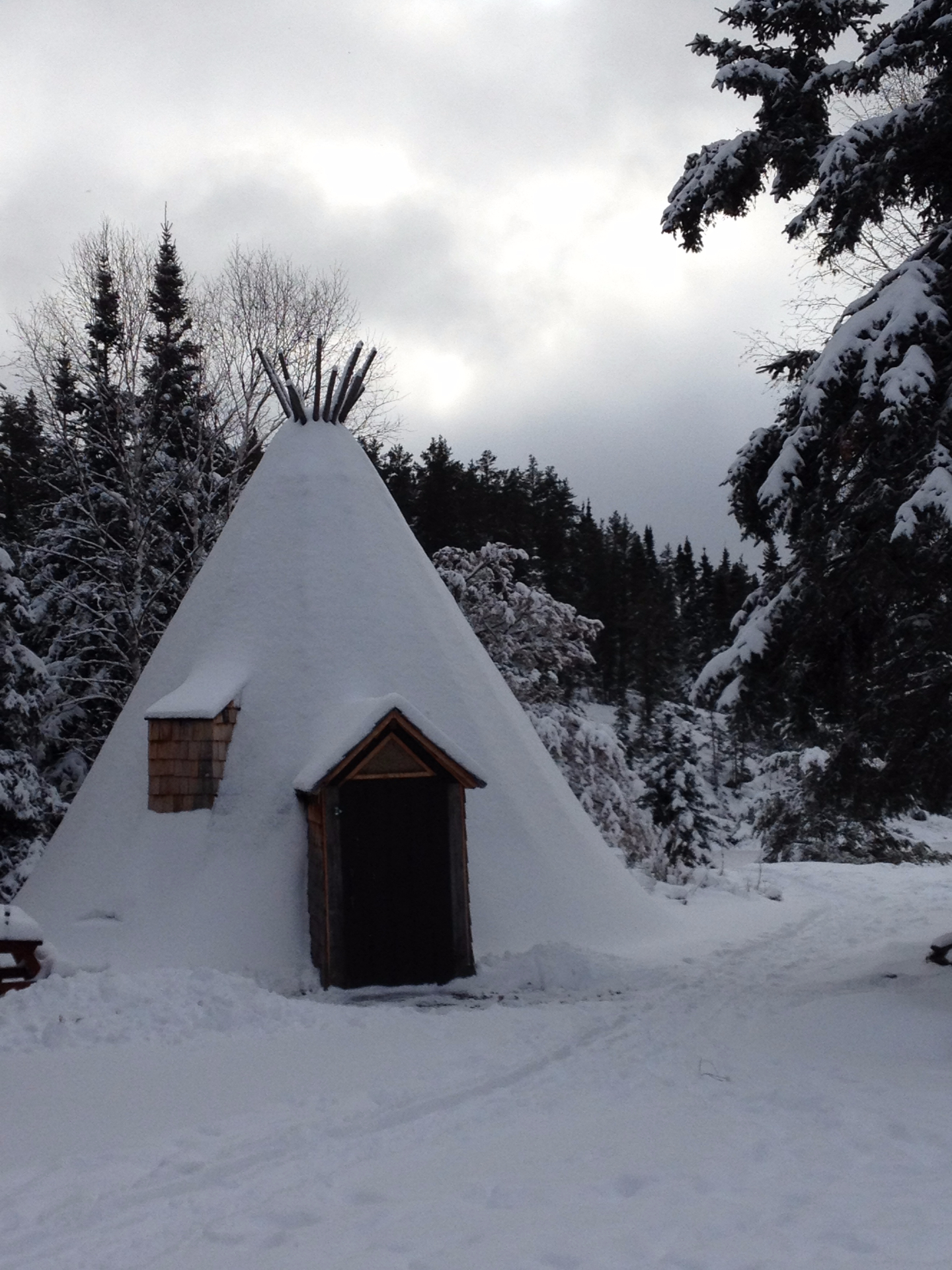 Unique to Minaki Yurt Adventures this sheltered sleeping area offers more head room than a tent, features a loft, is heated with a pellet stove and has electricity. Sleeping areas are 2 fold down couches on the main floor (bring bedding) and the loft area that has a queen sized bed with all the bedding. All the kitchen utensils are supplied, there is a coleman stove outside and directly behind the Tipi there is a screened in cook area with a propane stove and Bbq. There is also a wood fired pizza oven close by and a wood charcoal grill. The Tipi is conveniently located right on the main site overlooking Camp lake and its surrounding rock cuts. All trails start from here if you want to hike, bike, ski, snowshoe, paddle on Camp lake, boulder on the rock wall, or relax in the wood fired sauna ( bring a towel).
Take advantage of our complimentary canoes and paddleboards on Camp lake We try to keep an ice rink maintained during the winter months.
Cost: $150.00 /night for 2 ppl plus HST
an extra charge of $50.00/person/night plus HST for extra guests.
$25/person/ night for kids under 12
Available year round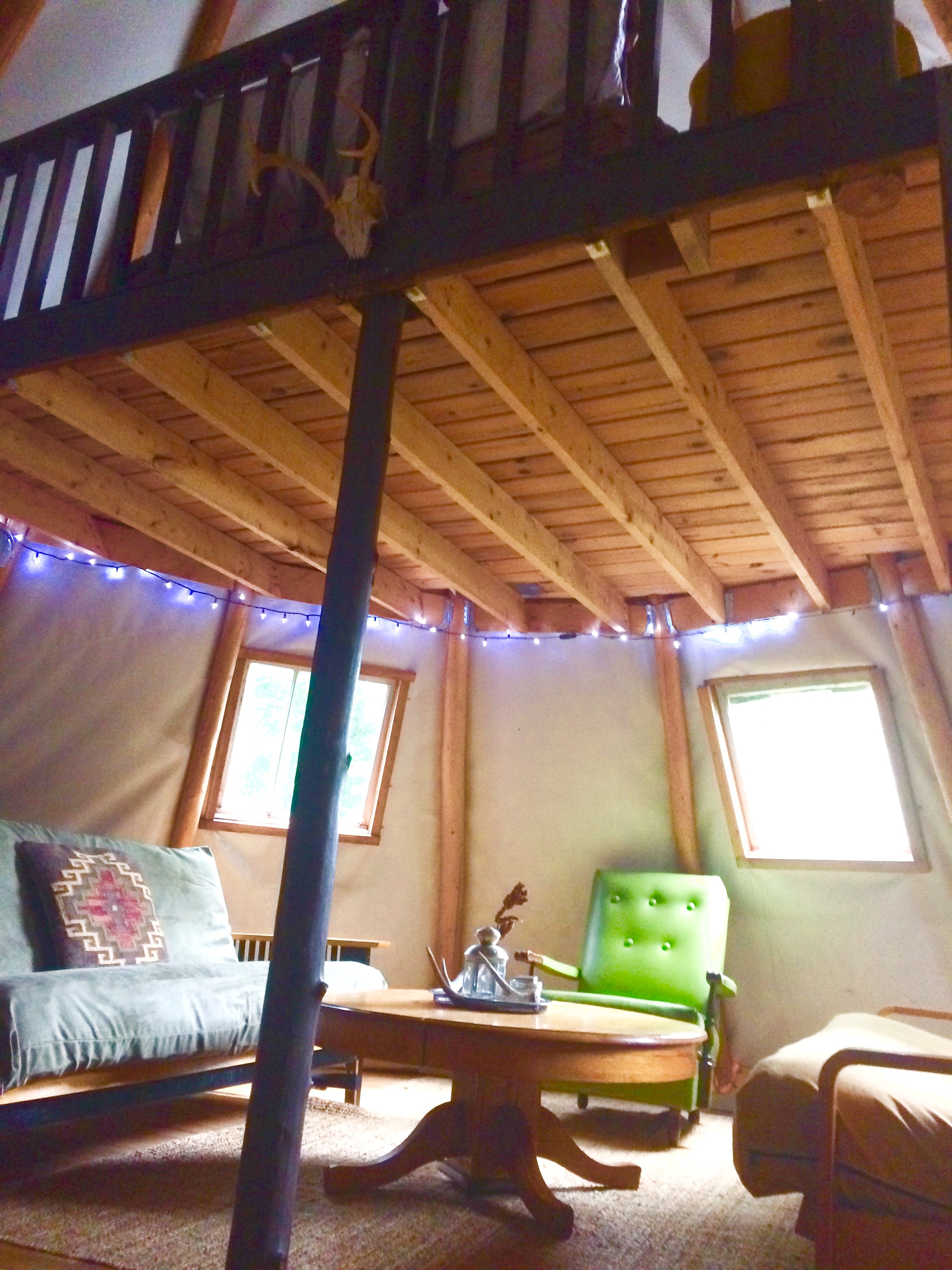 We require a 3 night minimum stay on advance bookings.
We will accept a 2 night stay within 2 months of booking, based on availability.
A 50% non refundable deposit is required upon booking.
We do not accept credit cards, payments can be made by e-transfer and with cash or cheque when you are here.
Check in time is 4pm and check out time is 11am.
Pets are welcome, there is a $15/night plus HST fee.